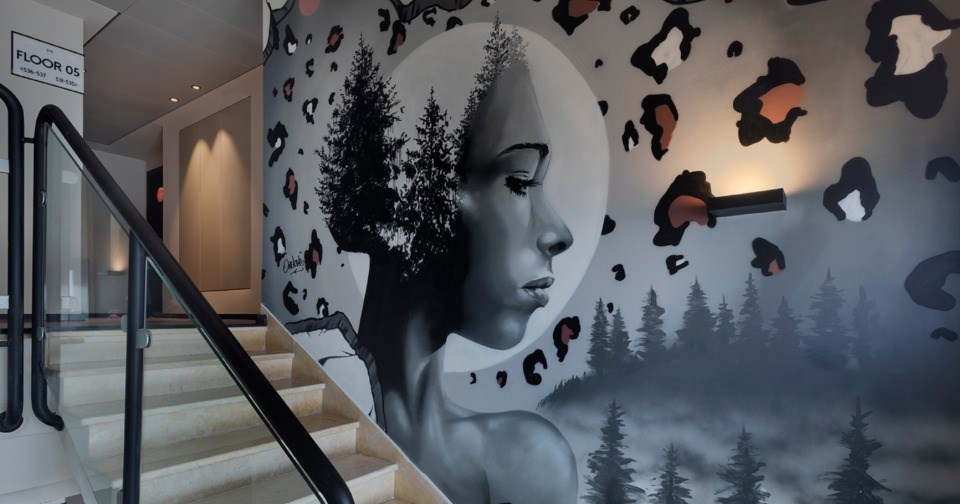 Contemporary Israeli Art
Our muse is Tel Aviv's art and culture and we hope you will be inspired as well. To spark inspiration, MUSE Boutique Hotel exhibits works of art curated by our designers on a seasonal basis.
In Tel Aviv, art is present everywhere you look - on the walls, museums, in pop-up galleries, artists' markets and more. We can never keep up; we have guests to spoil after all…
We therefore launched a project with "OUTBOX," an organization promoting Israeli art and supporting young,talented artists. Come check out the results!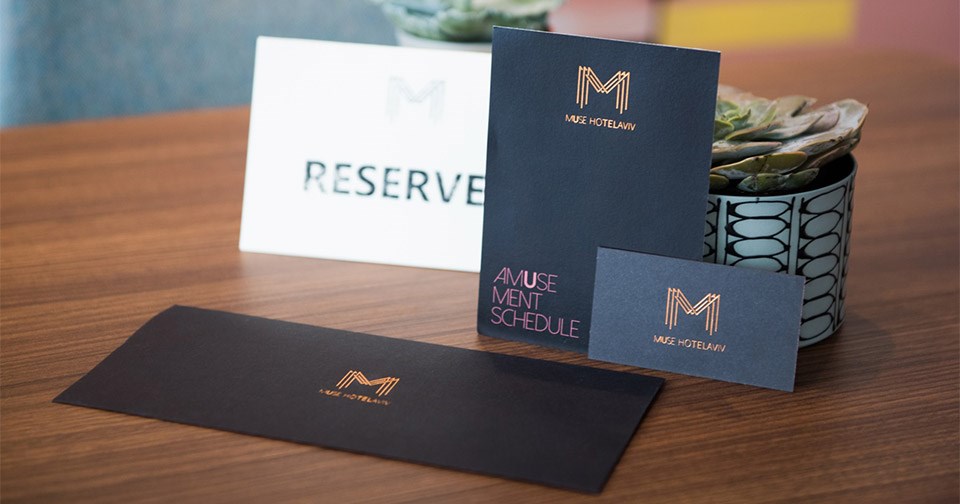 Concierge Service
The concierge crew at MUSE Boutique Hotel is here 24/7 to ensure you have all you need to fully appreciate Tel-Aviv; our knowledge of the city and hospitality standards are always one step ahead of the competition.
The MUSE crew is happy to recommend nearby trips, cool hangouts, cultural events and shows. We can also help with transportation and offer our personal insights on what's happening in the city.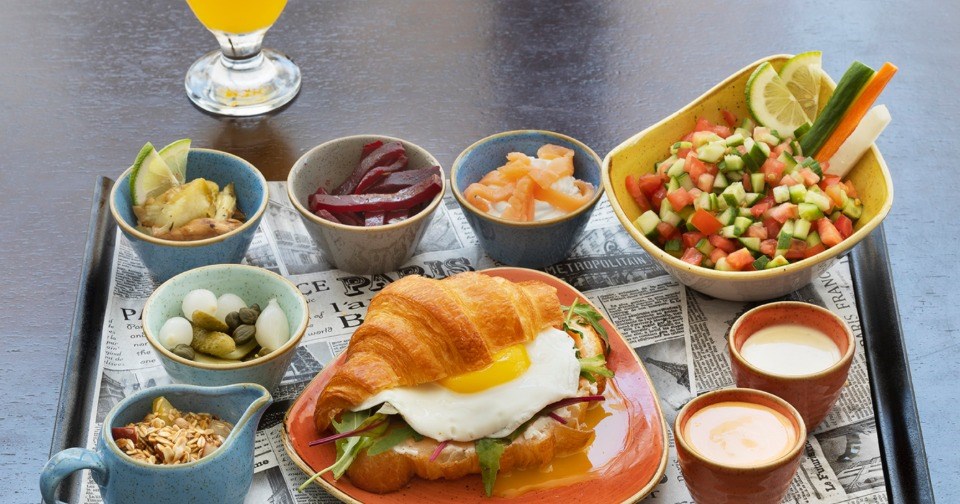 MUSE Boutique Hotel Breakfast
"Good morning sunshine! The earth says hello", but just before you hit the beach you might enjoy something from our boutique breakfast menu - just what you imagine when you dream of a fresh Israeli breakfast.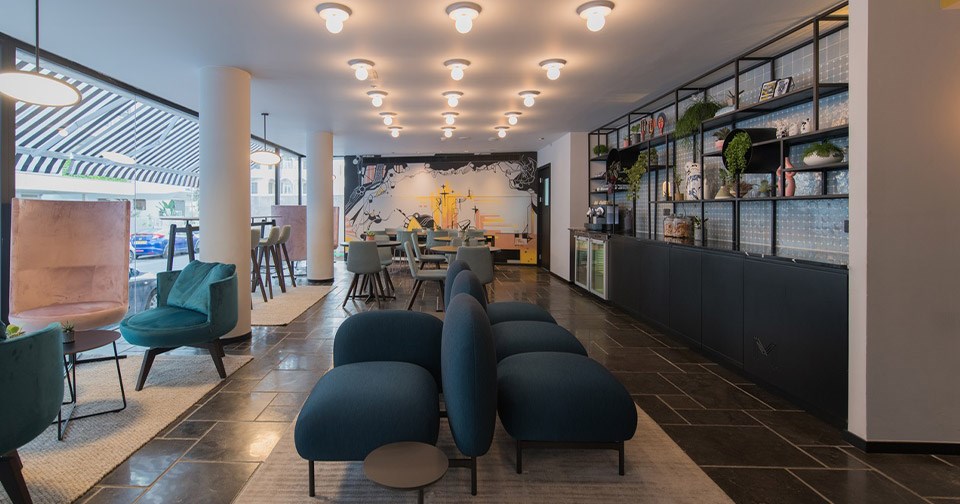 Lobby – Urban HUB
Our designers aim to inspire: MUSE's lobby is just the place you want to be when hosting meetings or working solo for a few hours. Inspiration hits wherever your eye wanders…the sunny location, the hip art all around.
MUSE's high ceilings and natural sunlight creates the perfect vibe for quality networking meeting spots and inspiration. Don't work too hard though - we'd hate for you to miss the sunset views. To satisfy your taste buds, the lobby serves special Chef menus, with a wide range of refreshing drinks offered by our MUSE bar.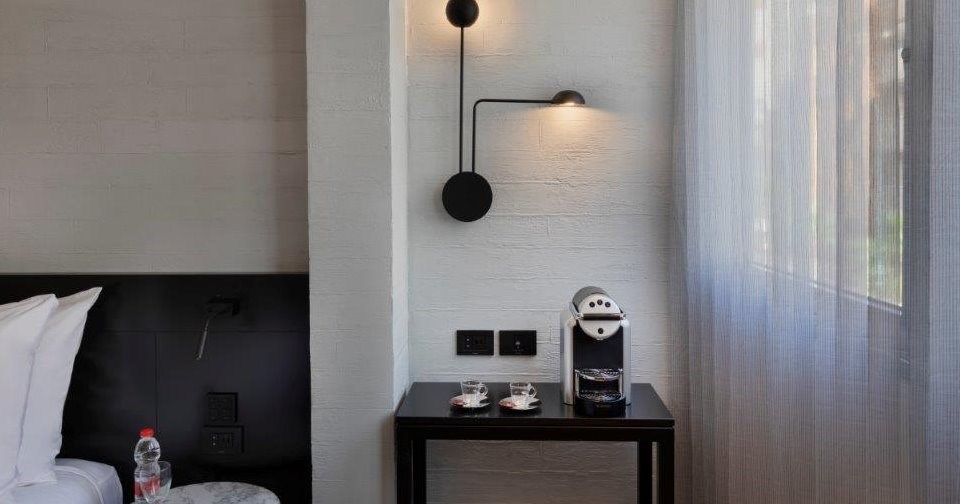 Hot beverages
Early morning, after a hectic day at the beach, before heading to a meeting and even for no particular reason, the mind says "stop, let's take a breather," and you know it's coffee time.

MUSE lounge is always prepared to offer everything you might need to inspire your senses. The perfect views are here to match that perfect cup of coffee.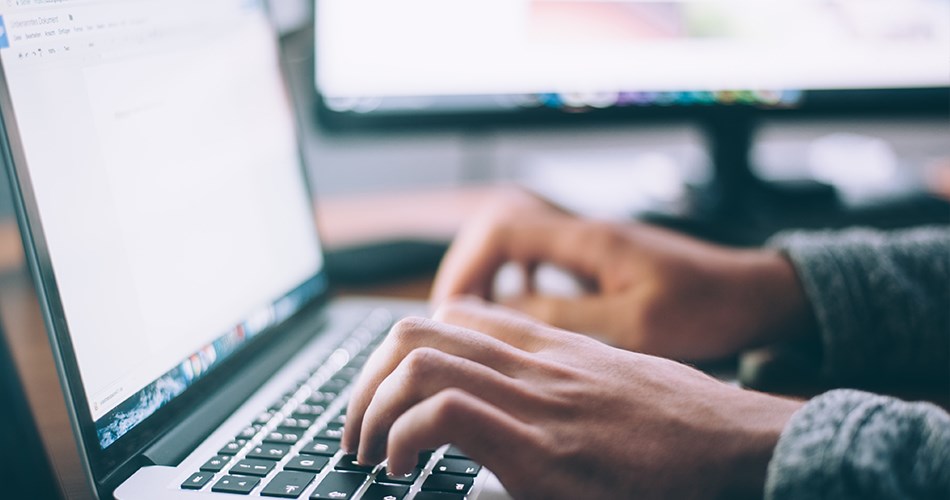 Free WIFI
As part of hotel intimacy, we made sure you will always be connected to people you love and maintain your business connections easily and comfortably. A free of charge WIFI network is thus available for you.
Laundry Services (extra fee)
Laundry services are available on demand, with daily pick up and drop off.